Based on leased Wavelength and Dark Fibre connections we can deliver transparent and redunant Layer 2 services across Germany, across Europe and to various US locations. The MPLS backbone is fully redundant and can be switched to a backup path immediately in case of an error.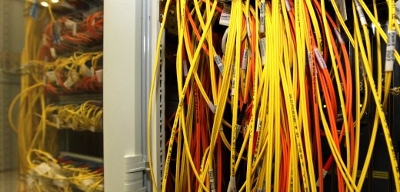 Delivered as a transparent Layer-2 service we can realize Point-to-Point and Point-to-Multipoint connections.
Reach more customers
You may want to reach one of your customer in a data center where you are not present? No problem, the KGT new media will transport you to various national and international locations.
International Cross Linking
You are present in two different European or US data centers and want to connect them each other? If KGT new media is
"On-Net" on both locations
, we can switch a connection between these two locations. There are Point-to-Point and Point-to-Multipoint connections possible.
The availible Bandbwidth
Depending on the bandwidth requirements the customer will get a Gigabit port (1GE-LX) or a TenGigabit port (10GE-LR). A bundling to an EtherChannel is possible too.
Please request an individual quote: sales (at) kgtnewmedia.de.